With over 40 years of expertise as one of New York City's premier eye care practices, the doctors of Fifth Avenue Associates are uniquely positioned to provide the finest medical and surgical eye care available. Drs Ebby Elahi, Andrew Schwartz and Susan Zoltan each bring a unique perspective and diverse area of expertise to the field of ophthalmology and are dedicated to the highest standard of care in their approach to routine eye care, medical and surgical ophthalmology as well as LASIK and cataract surgery using the most advanced technology available today. In addition, Fifth Avenue Associates offers special expertise in functional oculoplastic surgeries such as Thyroid Eye Disease and ptosis as well as cosmetic procedures such as Botox®, fillers, and facial cosmetic surgery. Our fully renovated, state-of-the-art office and AAAASF certified operating room is located in the heart of the museum mile on Fifth Avenue in Manhattan.

Contact Information
Fifth Avenue Associates
1034 Fifth Avenue
New York, NY 10028
Phone: 212-570-0707
Fax: 212-570-0555
Email: [email protected]

Areas of Special Interest

Book an Appointment
For contact details and patient forms please click below.
Ebby Elahi, MD, FACS

Andrew P. Schwartz, MD

Susan Zoltan, MD
---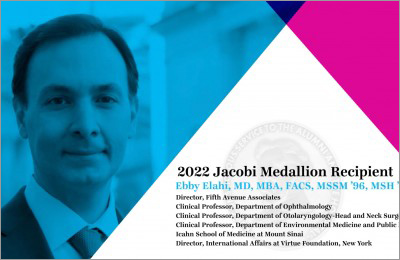 Dr. Ebby Elahi receives the prestigious Jacobi Medallion from the Icahn School of Medicine at Mount Sinai
For his work in advancing clinical and global medicine, including his work with Virtue Foundation, Dr. Ebby Elahi has been awarded the prestigious Jacobi Medallion from the Icahn School of Medicine at Mount Sinai.
---
Featured Services.
Full-Service Optical Shop.
In addition to offering the highest quality of service for both measurement and fitting of glasses and contact lenses, we also offer a distinctive collection of fine eyewear and the most advanced contact lenses available. Our doctors and staff spend a great deal of time with patients ensuring a comfortable fit and complete patient satisfaction. Learn More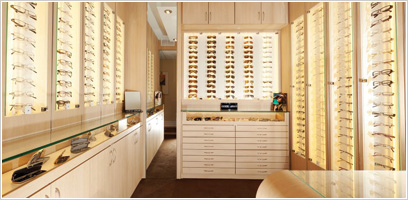 ---
Featured Technology.
Surgical Incisions using CO2 Laser.
Using lasers to create incisions for surgical procedures offers many advantages over the traditional scalpel method. Lasers not only create an incision but they also coagulate blood at the incision site to offer a practically blood-less procedure and greater anatomical visibility for the surgeon. The use of lasers allows greater control and visibility of structures during surgery. For his oculofacial procedures, Dr. Ebby Elahi uses a CO2 laser, to create his incisions.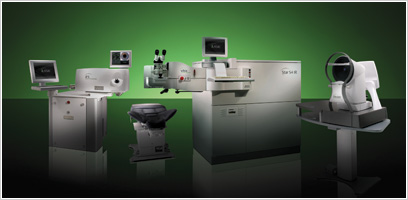 ---
Featured Procedure.
Cataract Surgery.
Cataracts occur when the natural lens in the eye thickens and becomes cloudy causing, in many cases, distortion and a loss of vision. To treat cataracts, the cloudy lens must be surgically removed and replaced with an Intraocular lens (IOL) implant which helps to restore vision. Today, there are advances in IOL implants that offer many cataract patients the ability to see clearly without the use of glasses. Learn More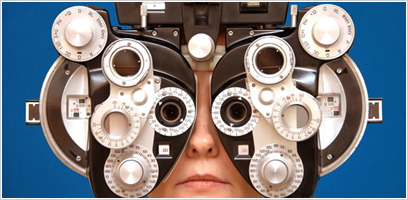 ---

Virtue Foundation
Your gift can help Virtue Foundation tackle critical issues and make a positive impact around the globe.

In the Media
Click here to view and listen to the latest Fifth Avenue Associates audio/Video Clips
Affiliations and Associations